NIZUC Resort & Spa
Located in the secluded enclave of Punta Nizuc with its own private beach, world-class restaurants and impeccable design, this Mexican oasis wasn't a difficult sell. The challenge was conveying the sophistication and tranquility through imagery and messaging. During a 2-week shoot on the resort over 300 images that were used in their image library, international advertising campaign, video ads, a marketing brochure, the website and all social media assets.
Services
Brand Strategy
Photography Library
Social Media Campaigns
Advertising & Media
Story & Messaging
Visual Toolkit
Working with a talented cast and crew, over 22,000 images were taken during the 16-day shoot, highlighting various aspects of the resort including the untouched natural environment, lavish suites, international cuisine, activities such as snorkeling and kayaking and the 30,000 square foot spa.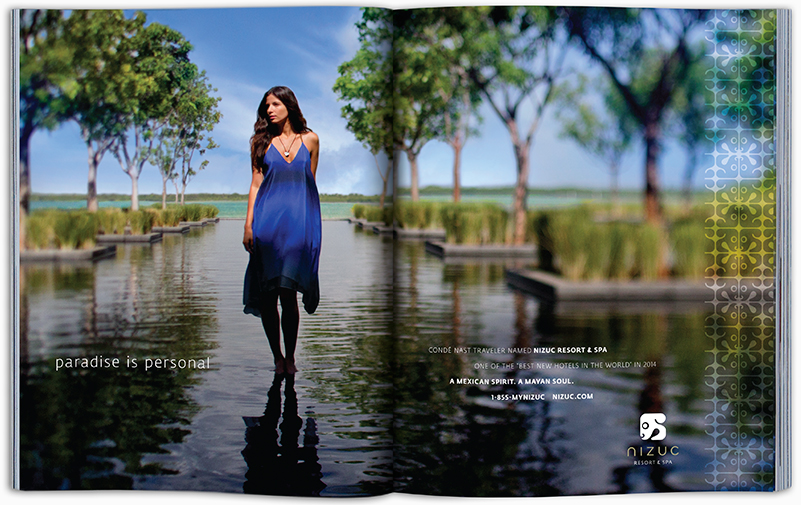 The media strategy included print and digital ads on The New York Times, Departures, Monocle, Elle Décor and other luxury publications targeting the US/Northeast luxury traveler. The campaign brought much awareness to the resort and resulted in 100% occupancy during the first winter season.
Created while working at Carbone Smolan Agency